Dates: Jul 30 - Aug 2, 2014
Location: Sangkhlaburi
Matthias came to Thailand and got to meet and work with the rest of the team in person. We went to revisit the communities in the midst of the rainy season. The material and disinfection studies was nearly coming to the end of the 3-month period.
Check out the photos below!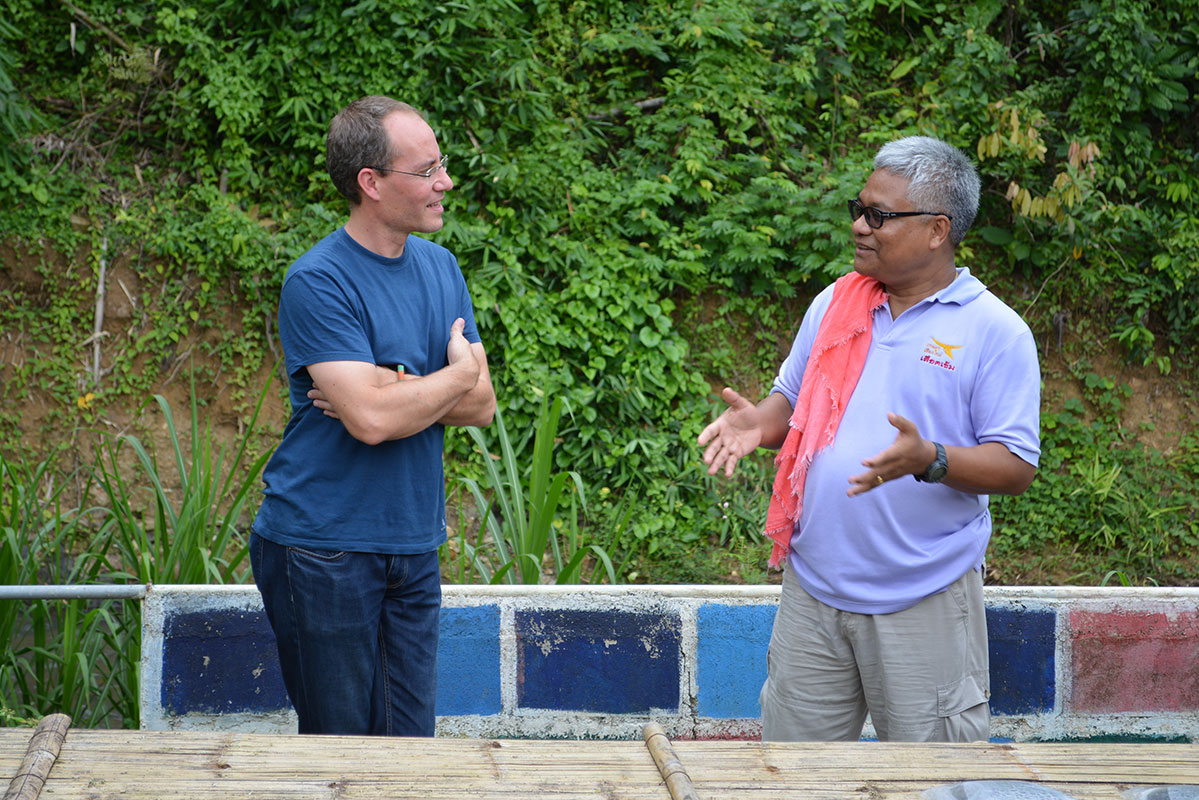 Seri telling Matthias about PRF's work.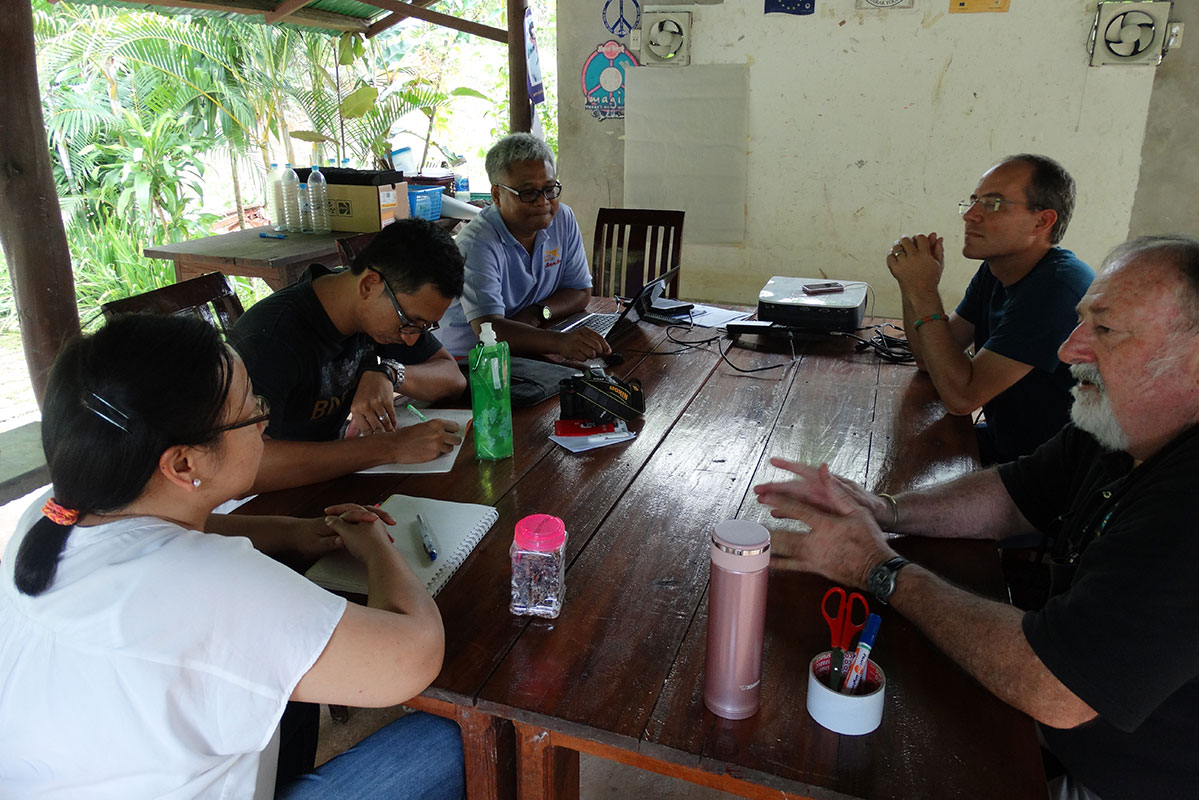 Meeting to plan the community campaign.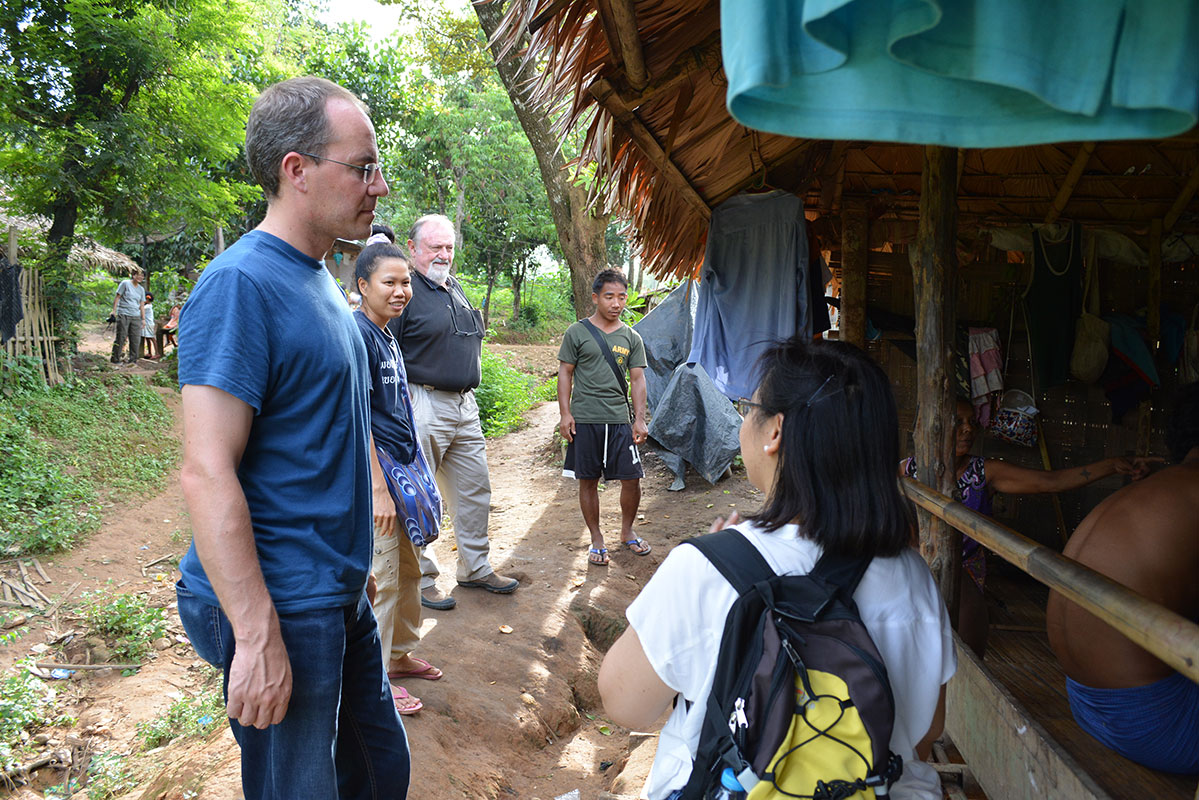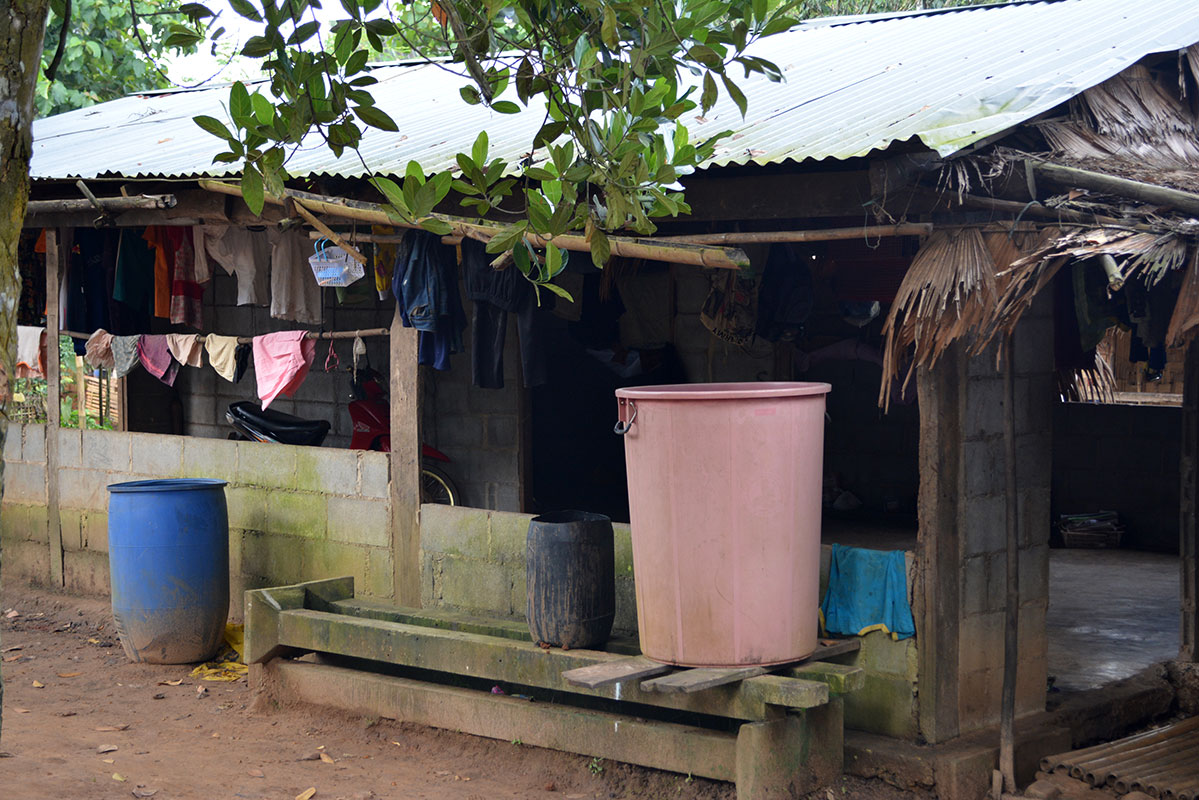 Several households collecting rainwater in the rainy season.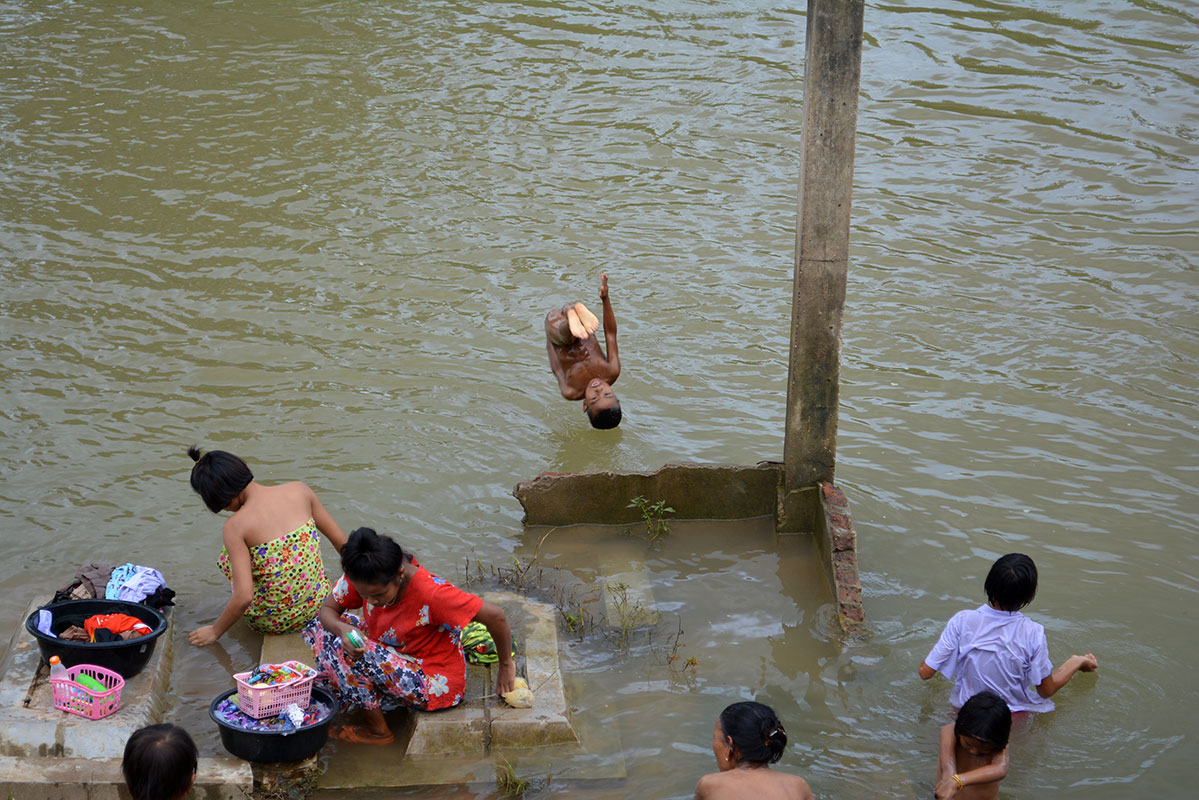 The locals washing and playing in the river that flows by Ban Mai.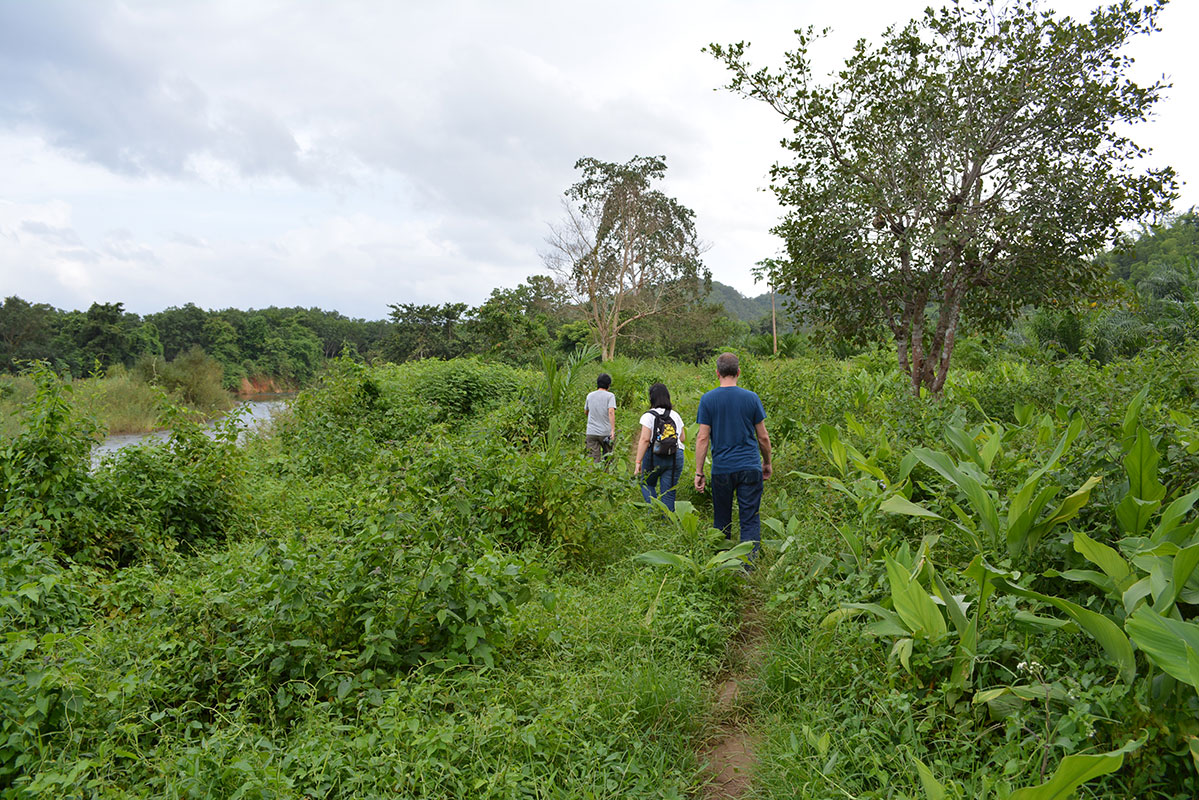 Trekking to the spot where the locals in Ban Mai collect water when the river water by their houses is too muddy.
Quite a difficult path to get to the spot with clearer water.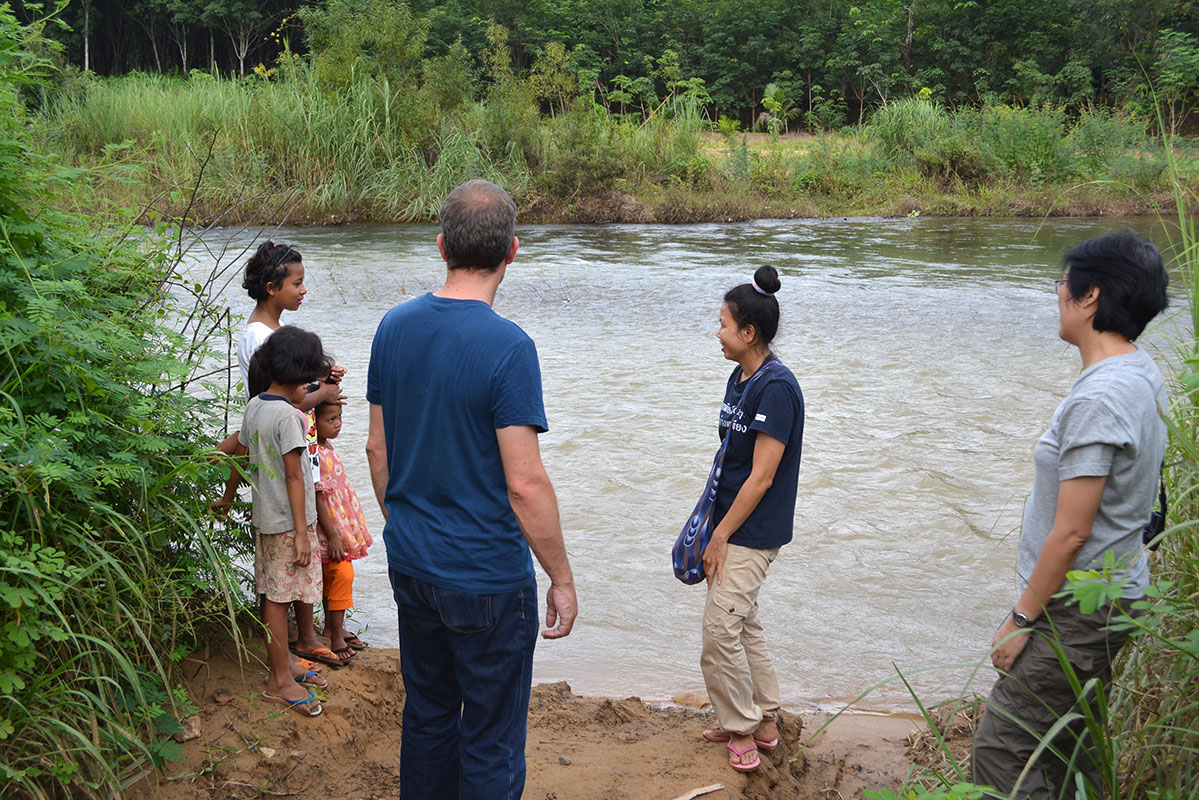 From this point, the locals would have to cross to the other side where the water is clearer.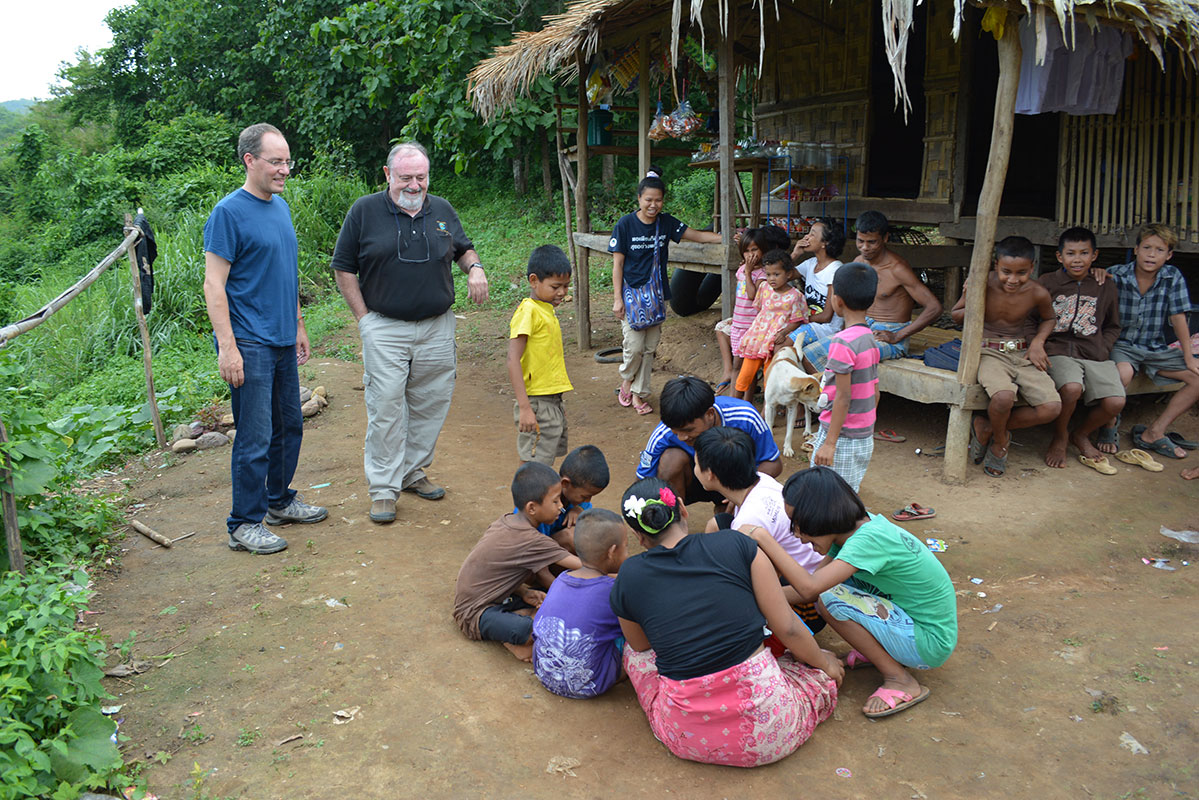 Children playing in Ban Mai.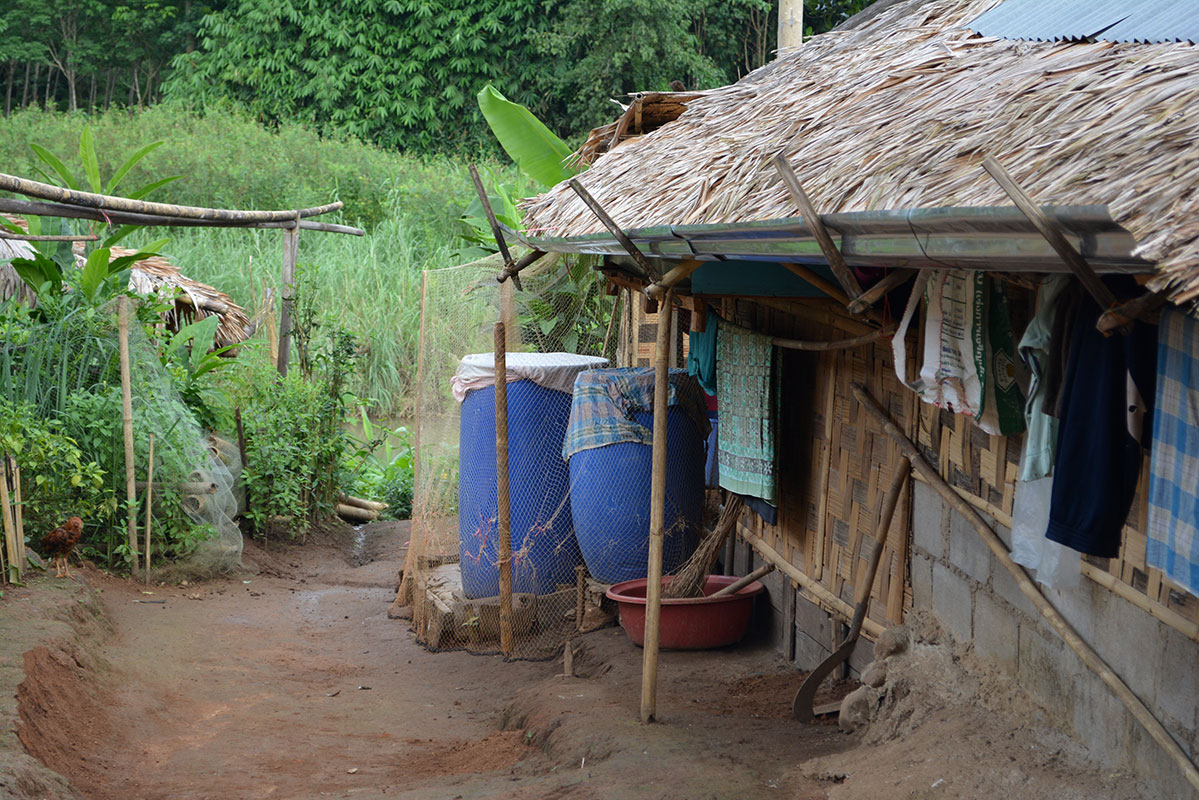 Another house collecting rainwater in Ban Mai.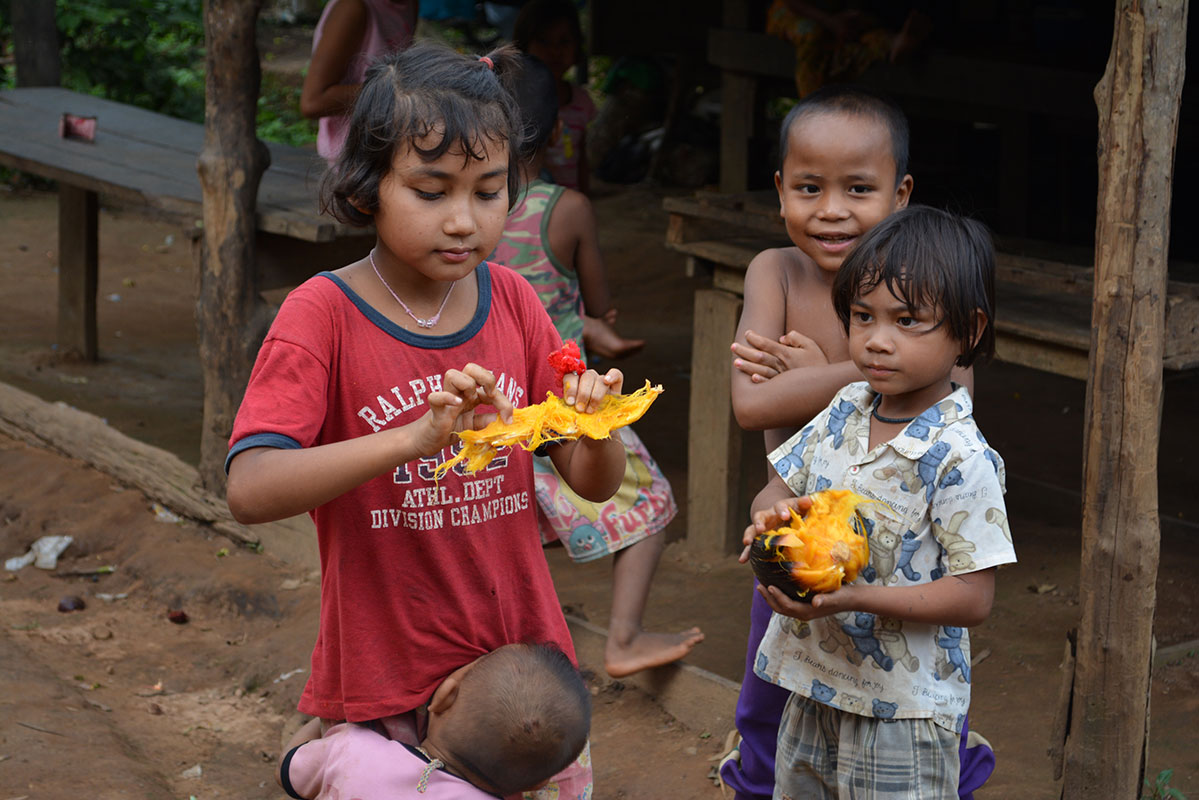 Children having a snack in Ban Mai.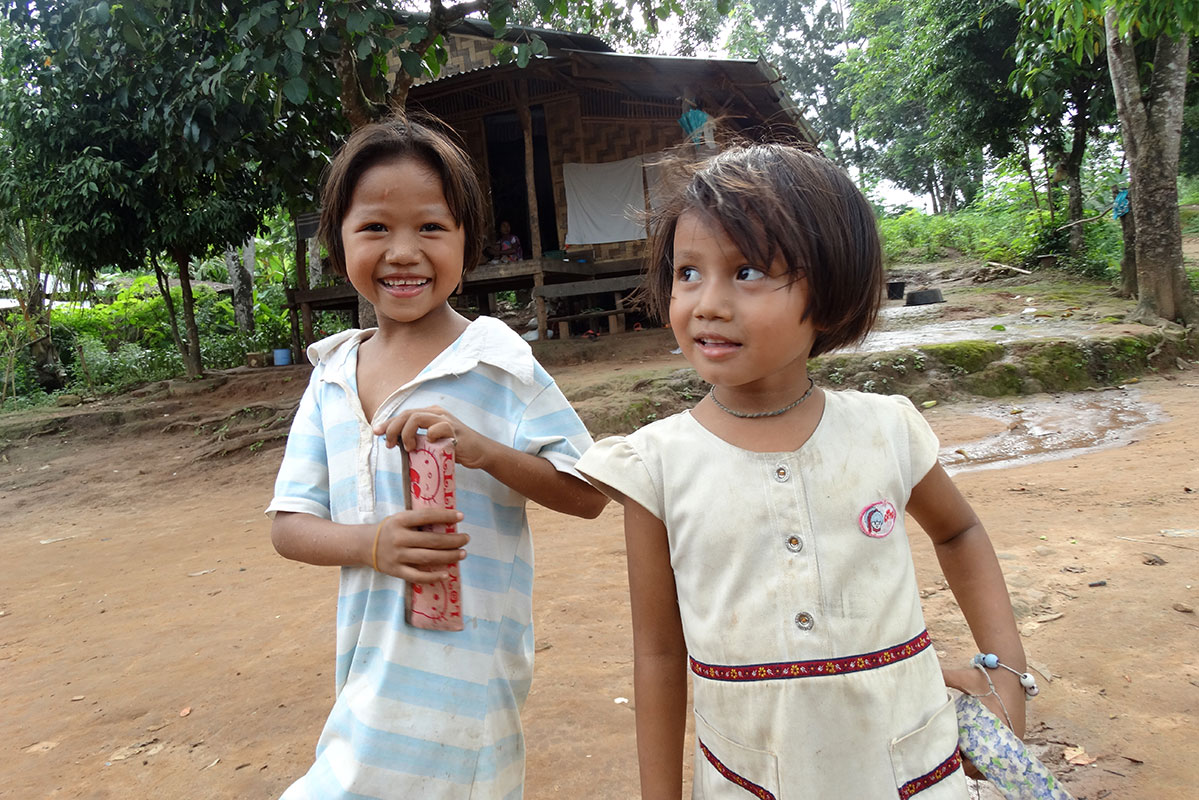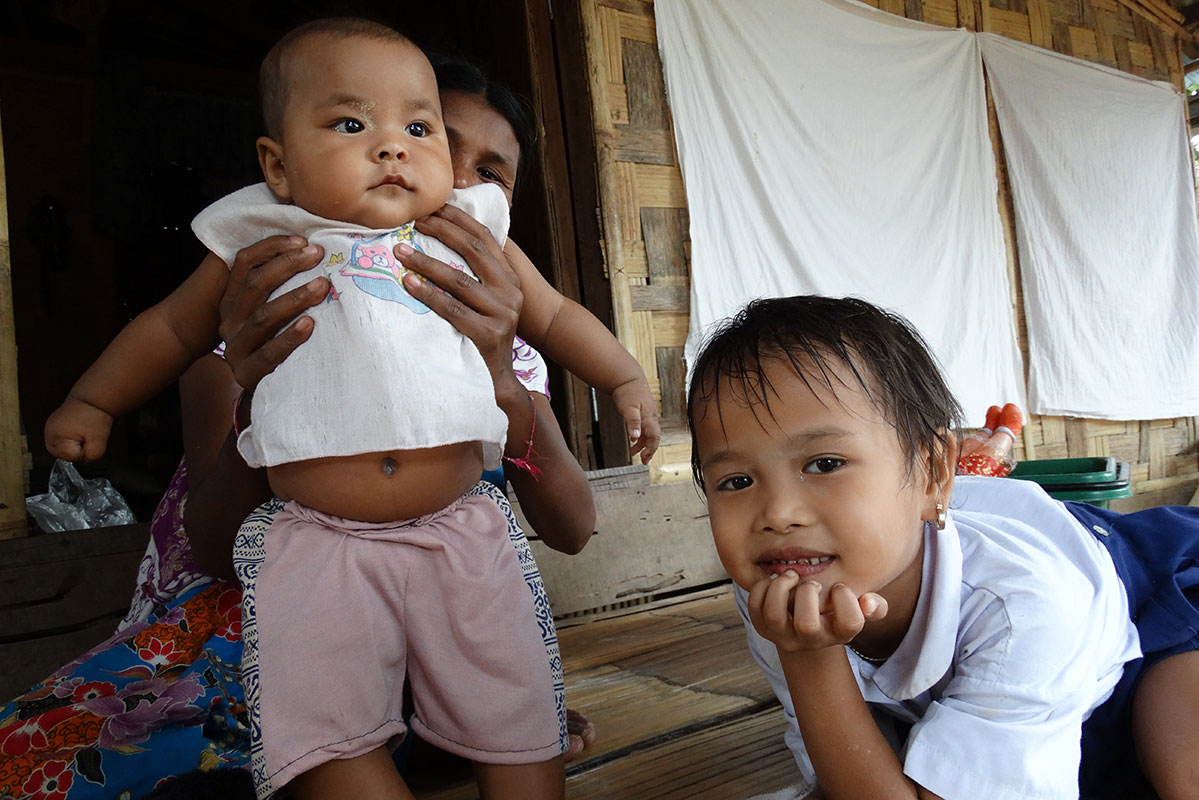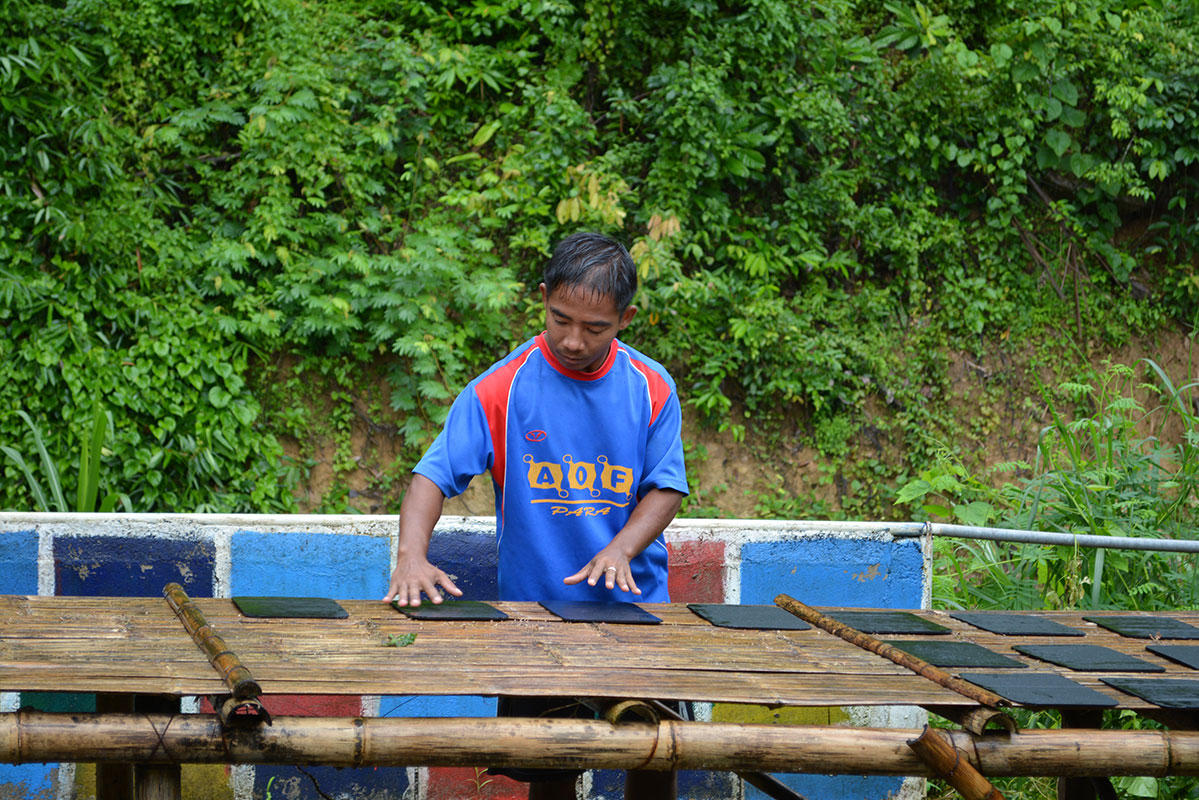 Daeng setting up the material study for another day in the rain.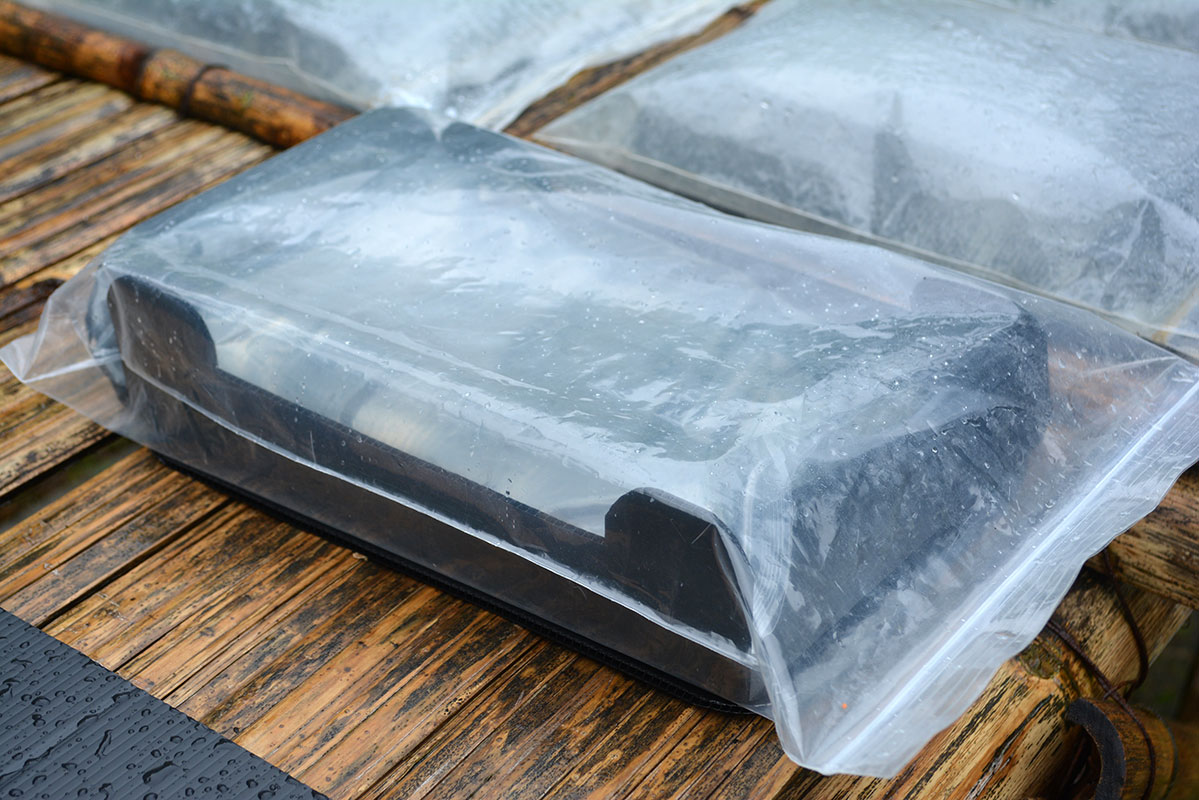 A new prototype being tested.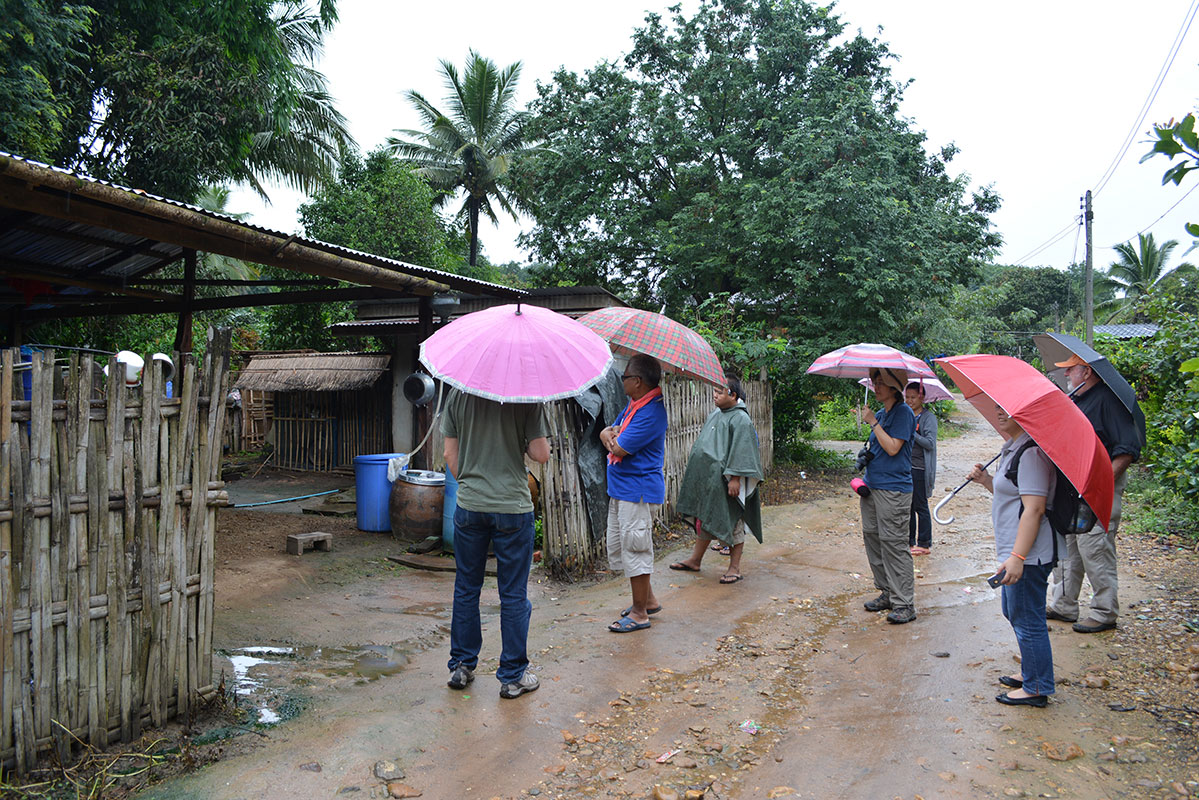 Visiting Mong Sa Tur in the rain.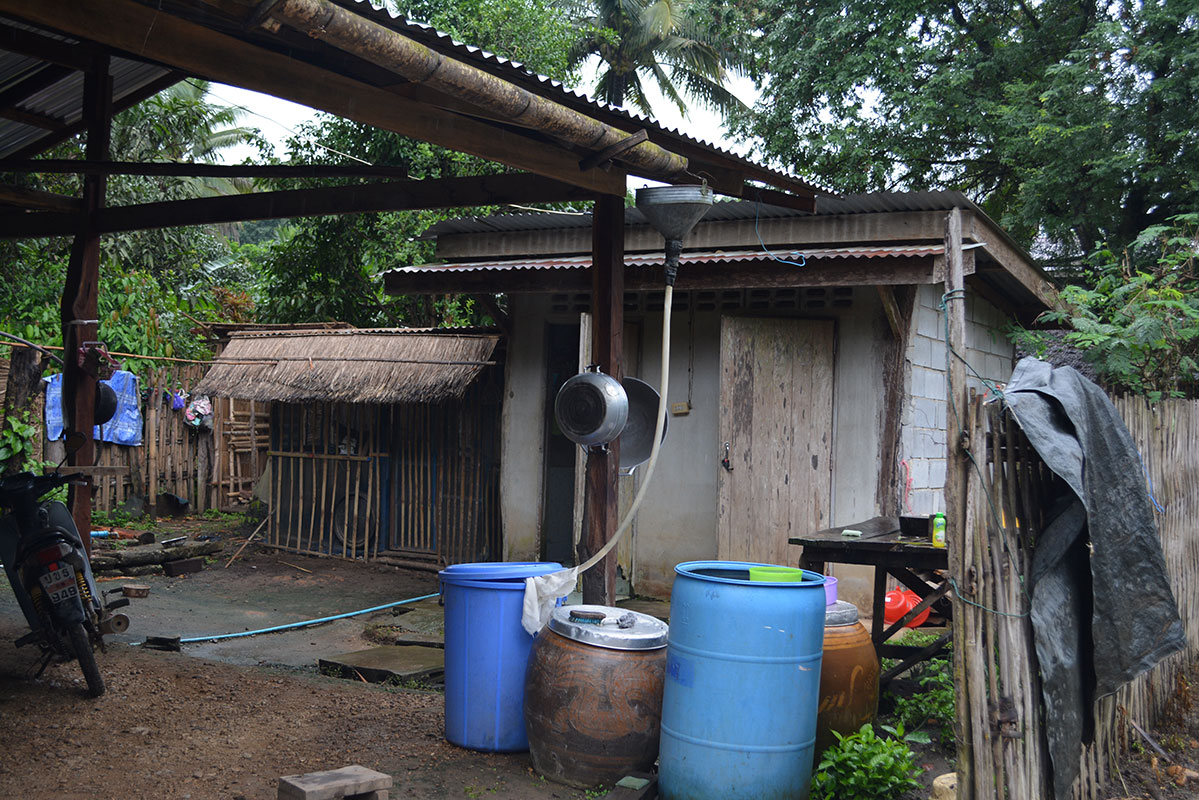 Rainwater collection at a house in Mong Sa Tur.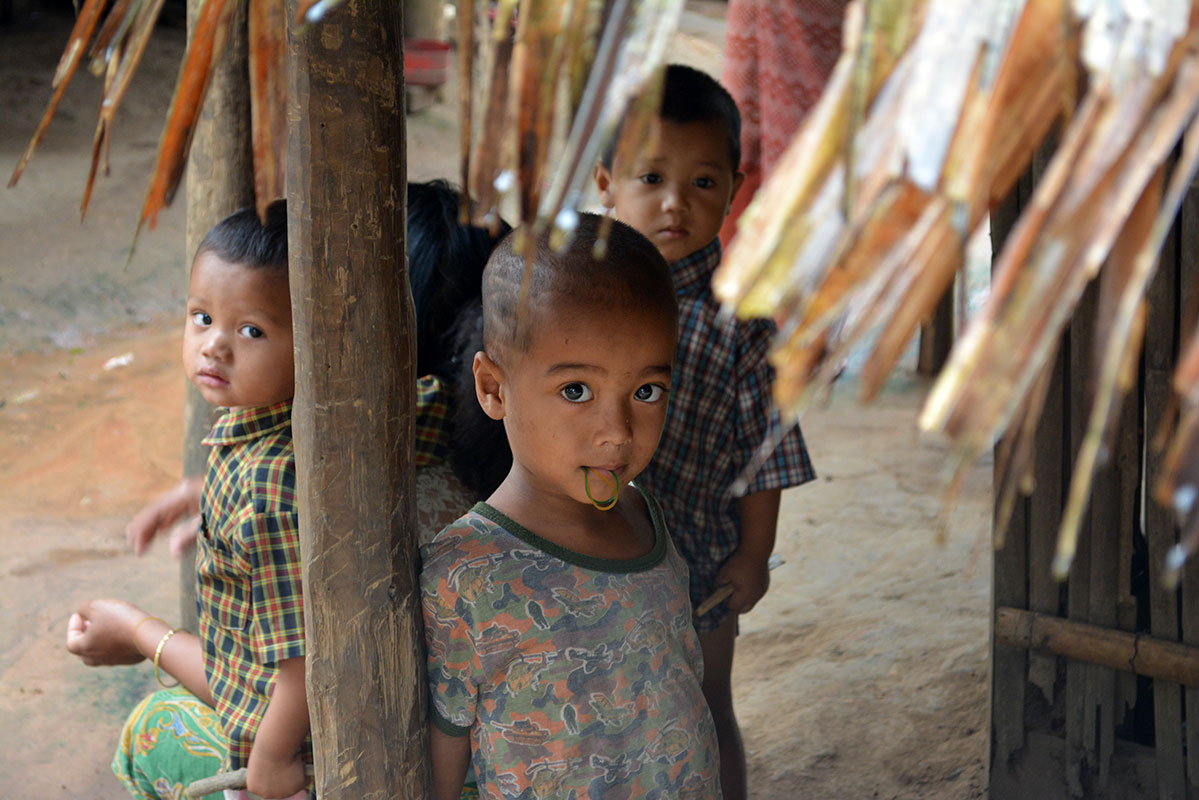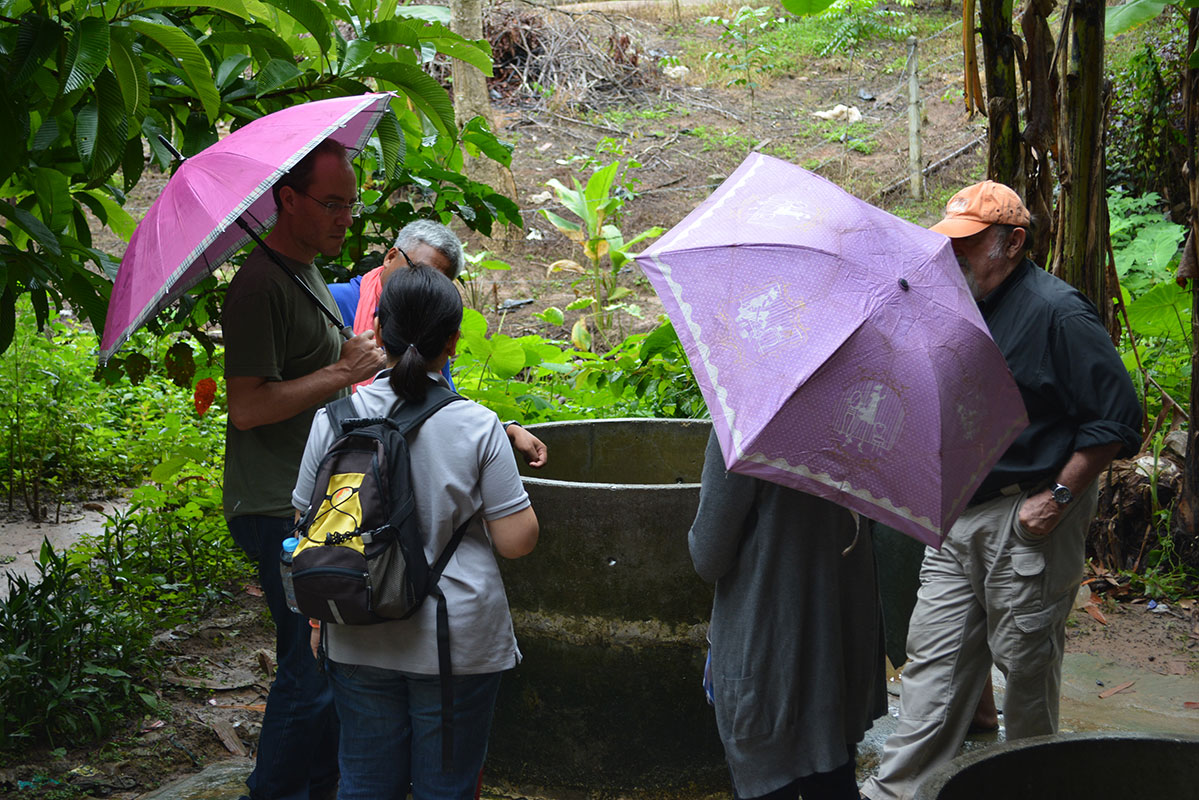 Checking out a well in Mong Sa Tur.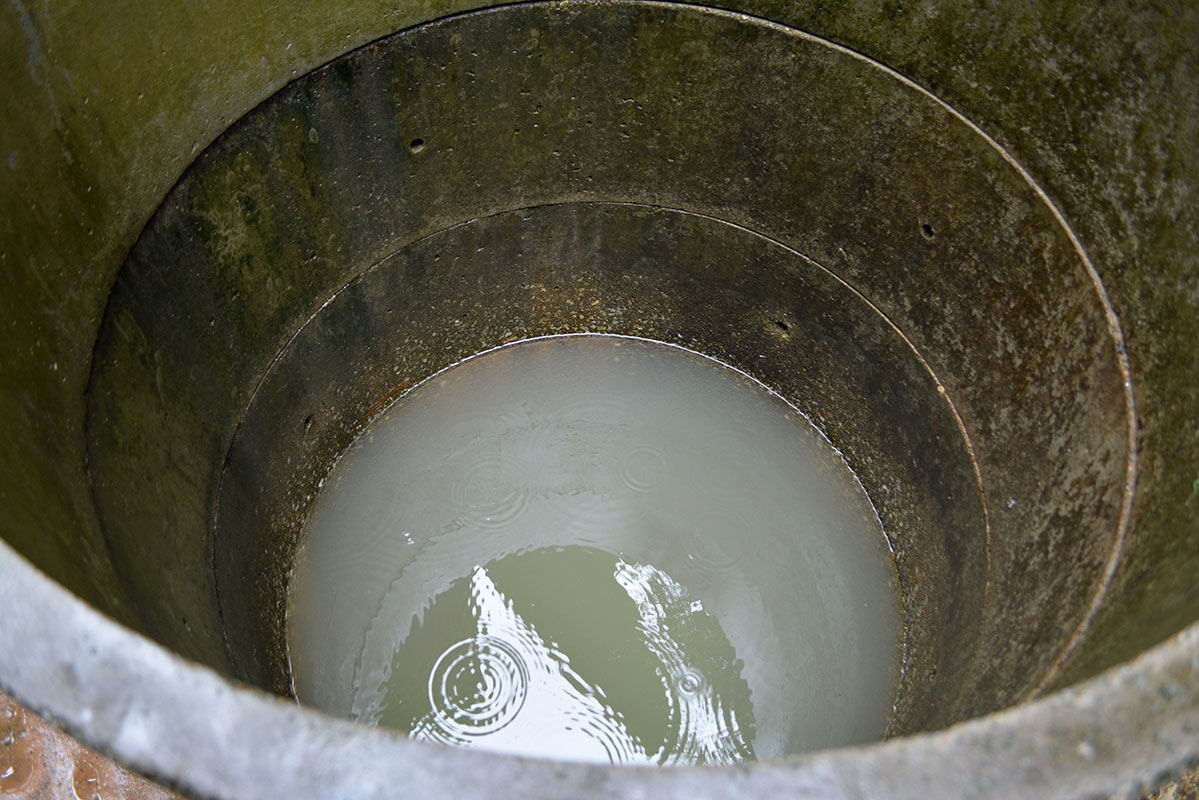 The well water was quite turbid.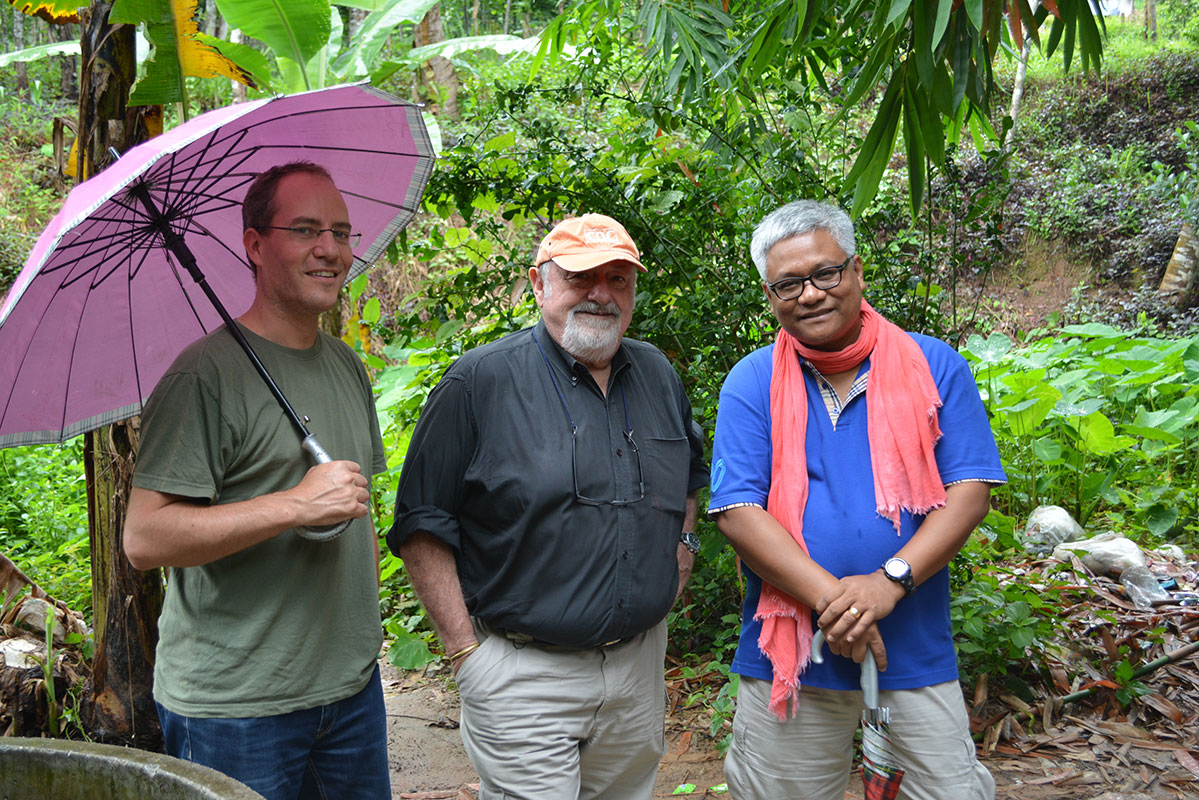 Matthias, Bill, and Seri enjoying the visit.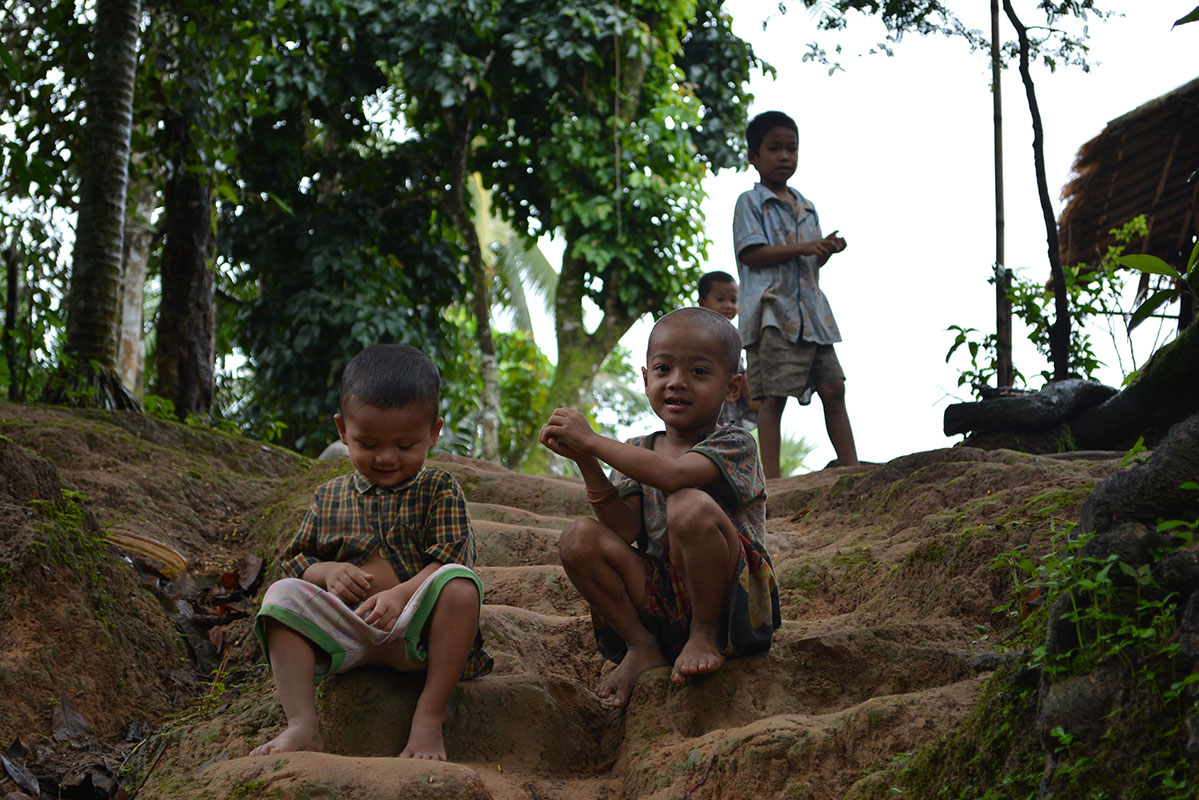 Children in Mong Sa Tur welcoming us.
Another house with rainwater collection in Mong Sa Tur.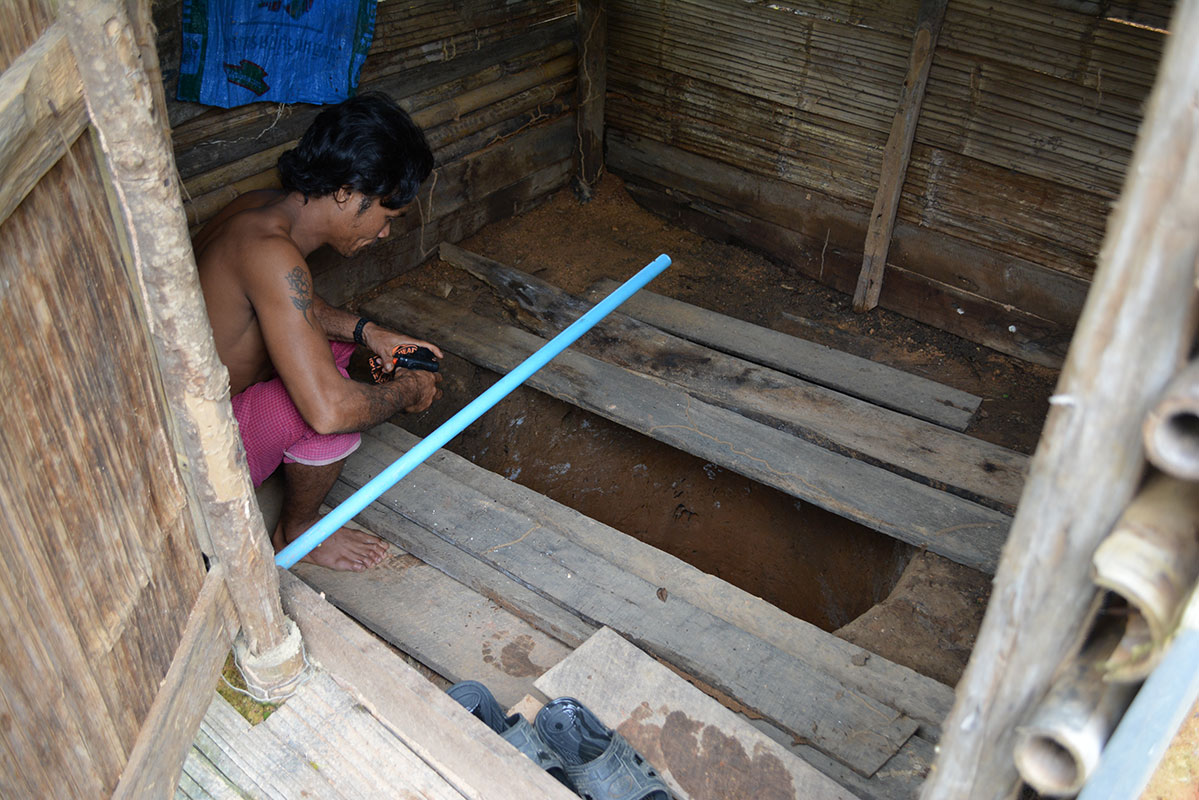 A man in Mong Sa Tur with the well that he dug and the shelter that he built for it.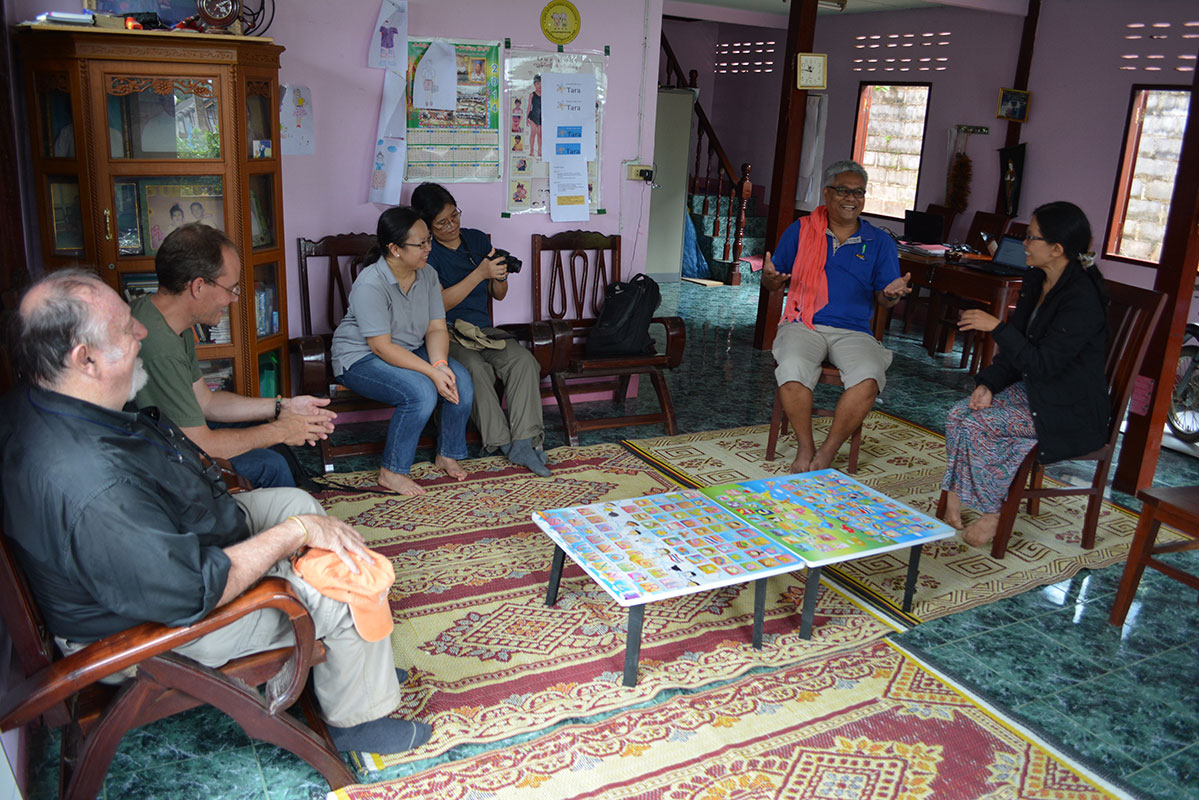 Visiting the Border Health Initiative group, who works with people in both sides of the border on health improvement.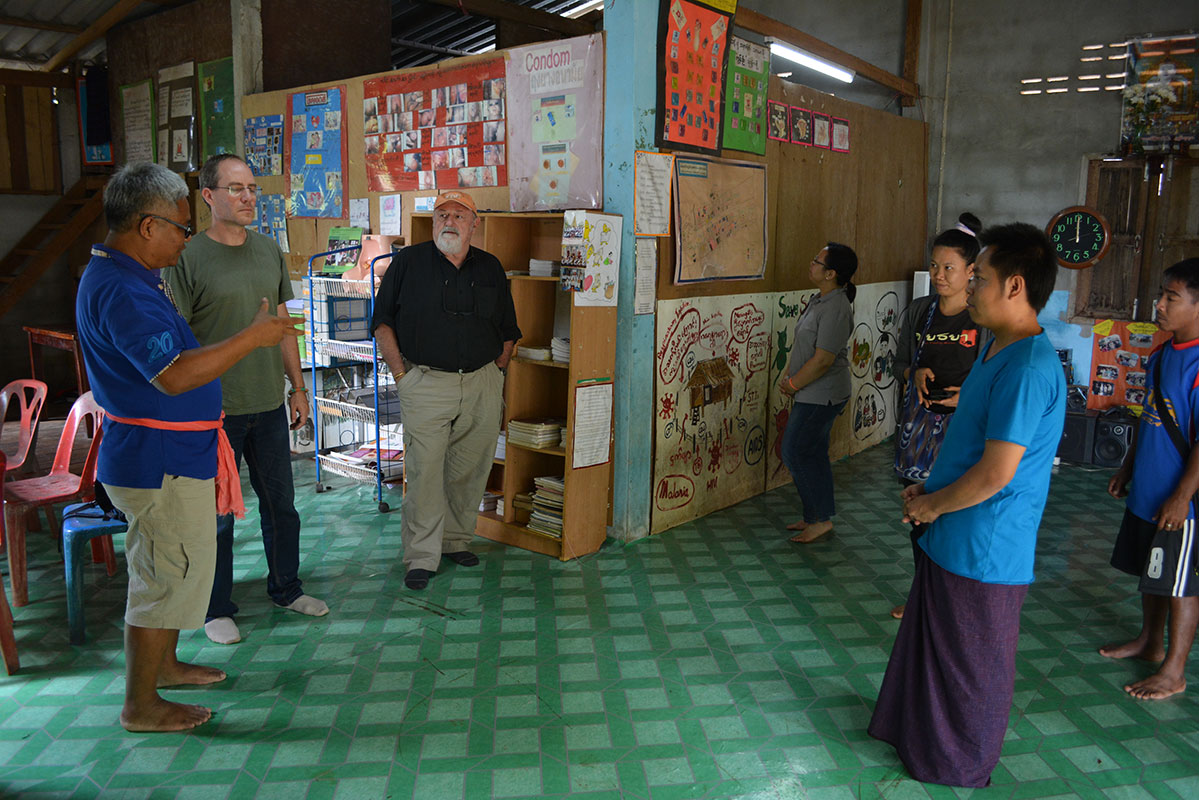 At Pattanarak's drop-in center at the Three Pagoda Pass border crossing point.
A list of number of households interviewed during the community survey.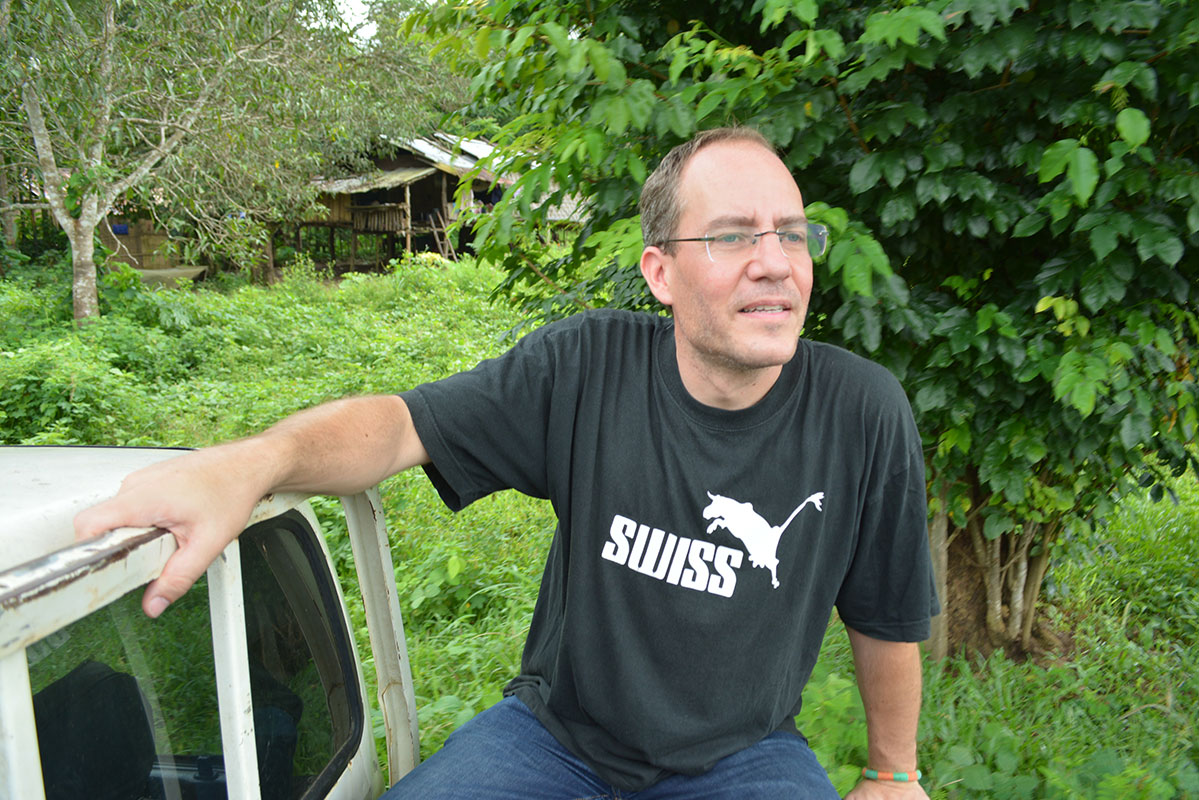 Matthias on the way to visit Fung Na.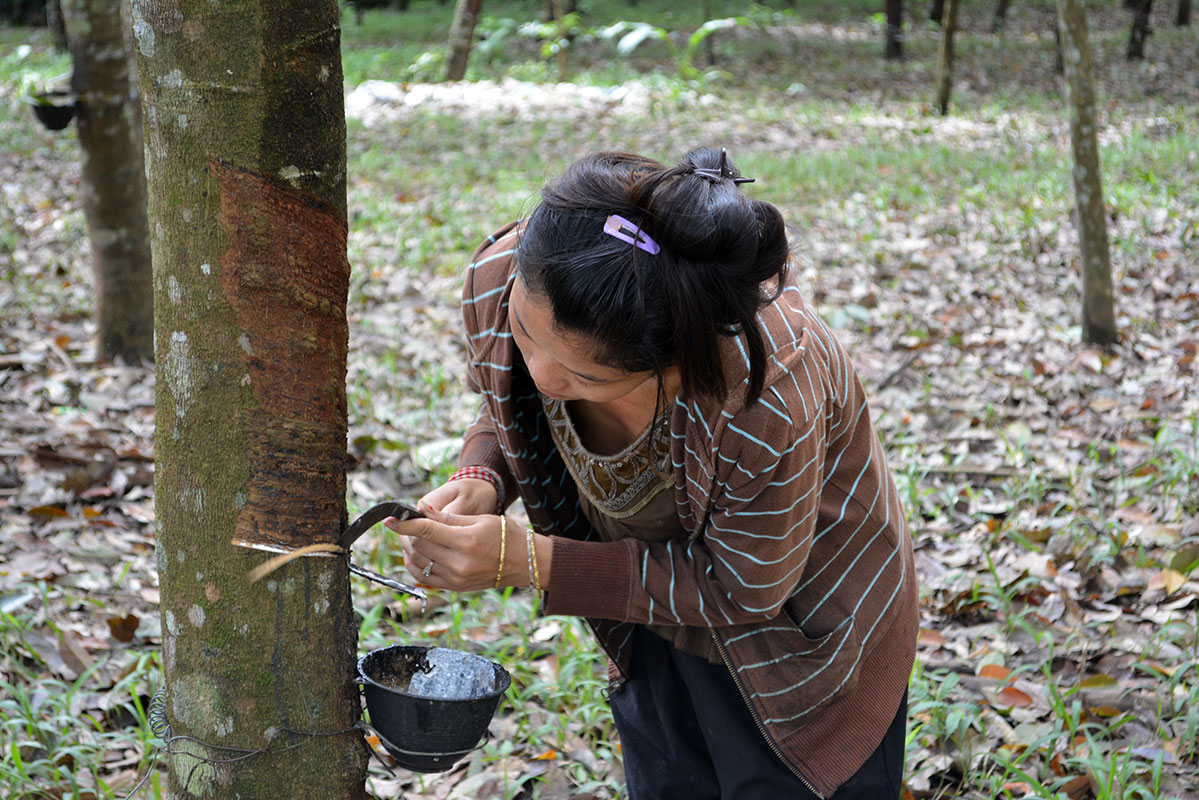 A woman working in a rubber plantation in Fung Na.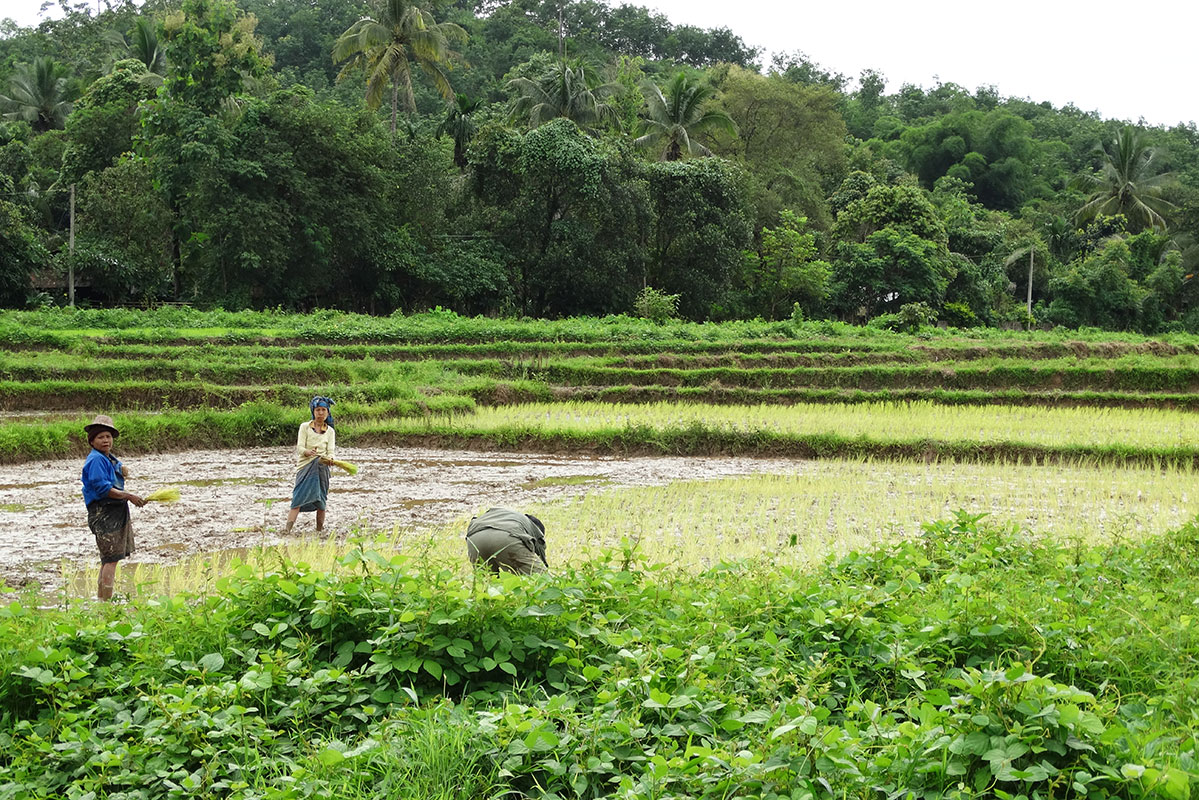 The locals in Fung Na working as dayworkers in a nearby rice paddy.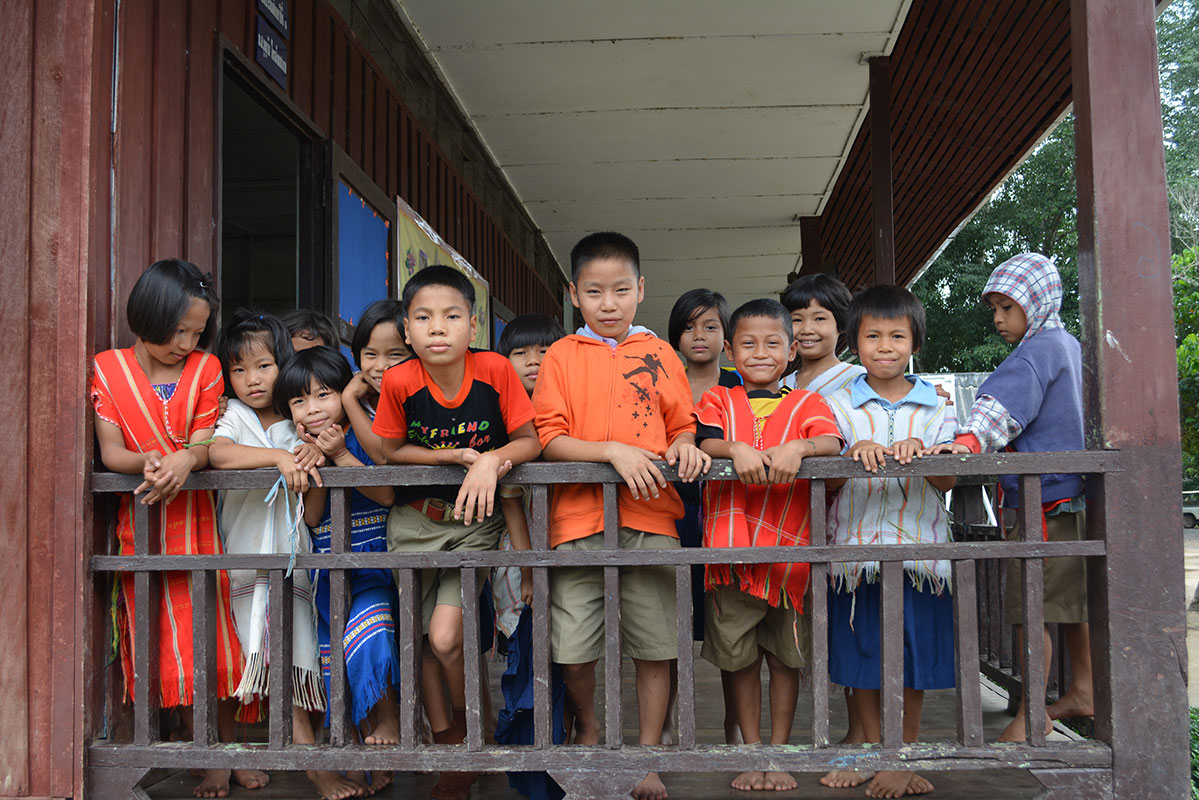 Schoolchildren at a school near Fung Na were happy to see us.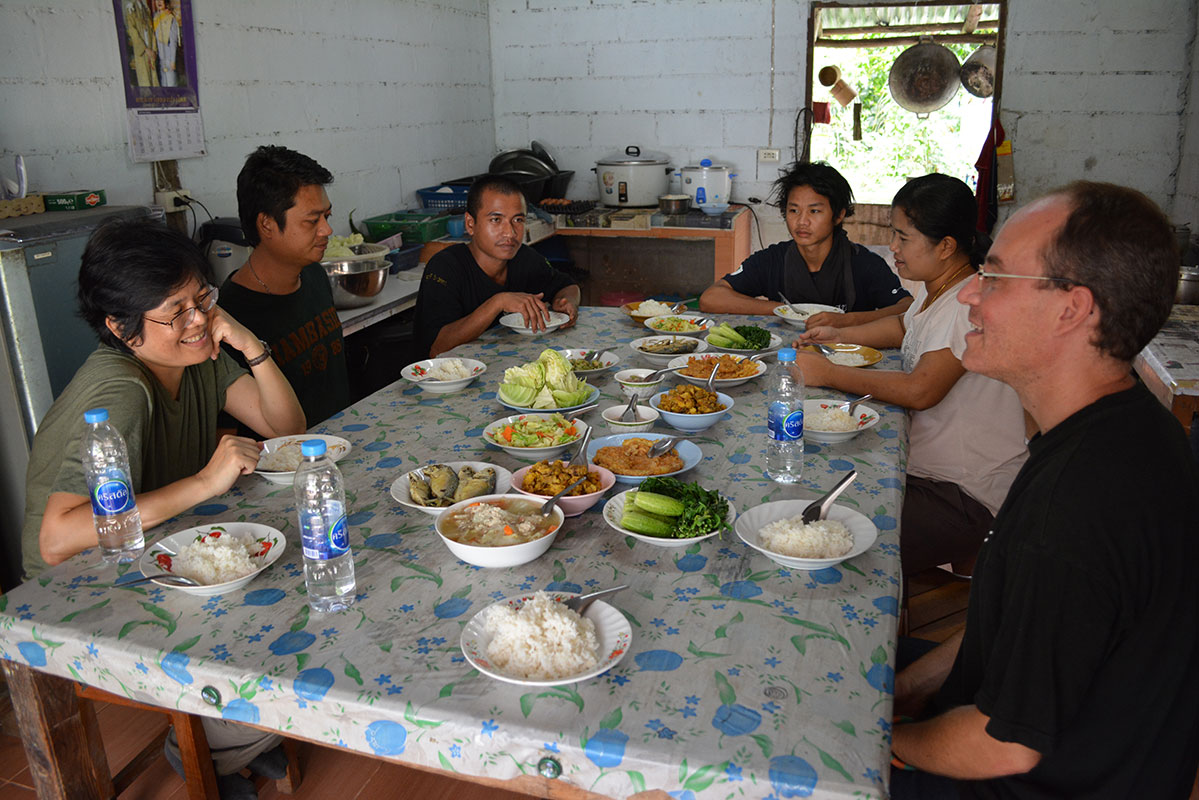 Another simple and delicious homemade meal.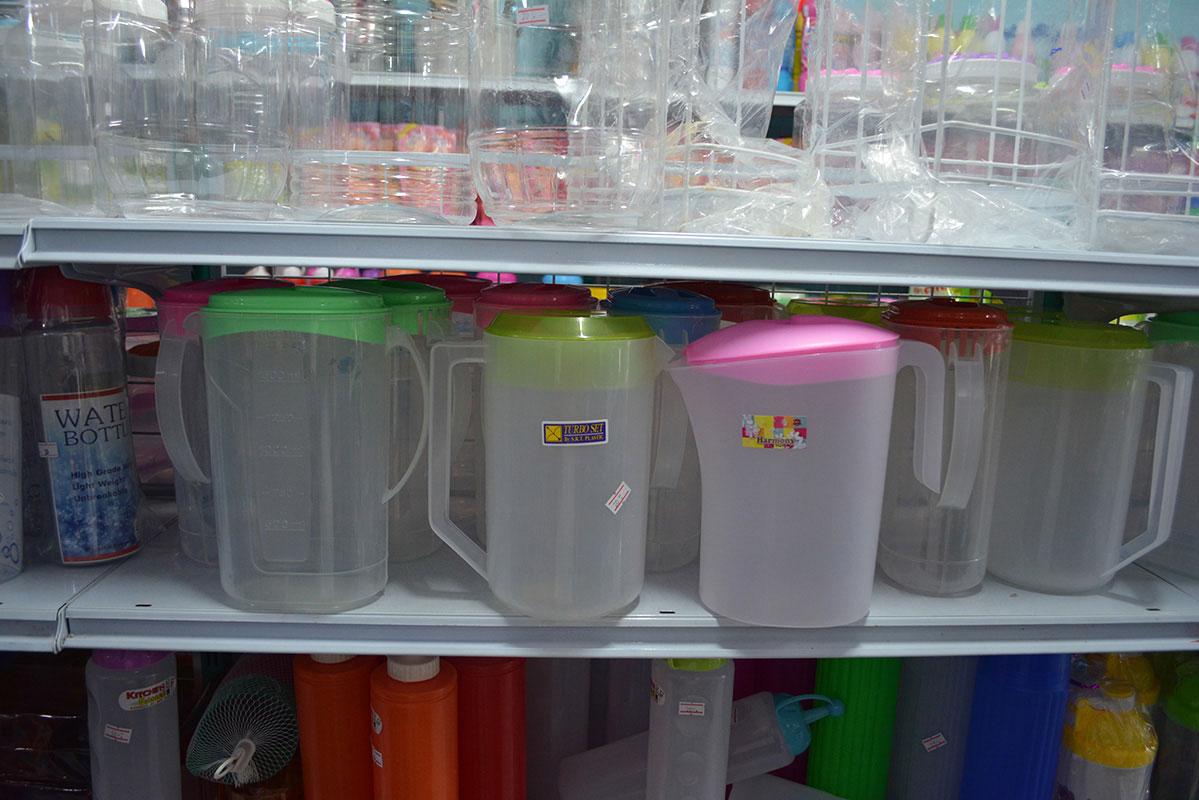 Drinking water containers that we found in downtown Sangkhlaburi that could possibly work with our SODIS bags.